Welcome to the BM Windows Design Center
™
Select the house that's most like yours.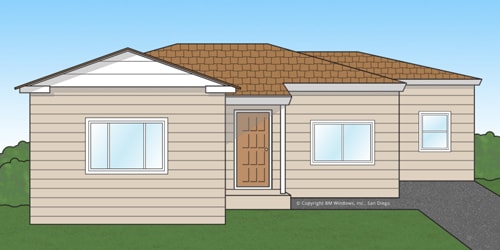 Single Story Bungalow
Single story bungalows are common to older coastal areas like Ocean Beach, Clairmont, Pacific Beach, Missions Beach, and Imperial Beach. Homeowners looking to replace their windows can use design elements like window grids, or specialty windows like geometric windows or bay windows, to play up the specific style of the home, whether it's a Cottage, Craftsman, or Cape Cod style home.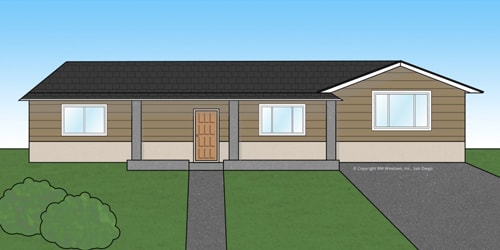 Smaller Ranch Home
Ranch homes are common in San Diego's East County areas like El Cajon, Lakeside, La Mesa, Santee, and Lemon Grove. Many of these one-story homes were built in the mid-1900s when aluminum frame windows were popular. To maintain the look of a traditional ranch style home, vinyl replacement windows with thinner frames that resemble the look of older aluminum frame windows should be considered. Also, look for window styles with simple lines, such as fixed windows, casement windows, or awning windows.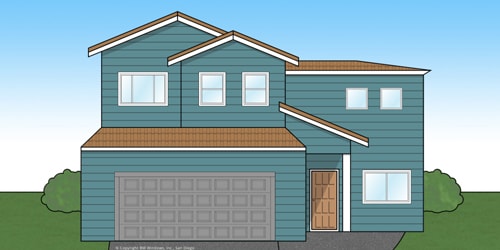 Two-story Coastal Area Home
This style of home is common in San Diego's coastal communities like La Jolla, Carlsbad, Oceanside, and other North County coastal towns. Often found in neighborhoods with other similar-looking homes, homeowners should look to add replacement windows with features that can add some uniqueness and personality to the home, such as window grids or window frames in colors other than white or tan.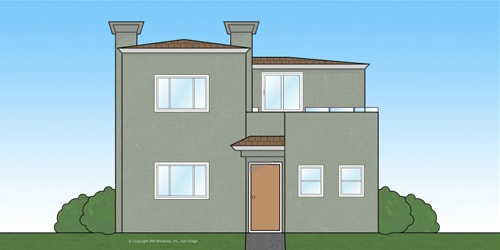 Modern Coastal Area Home
Homeowners with a coastal home having a more modern appearance, like those found in Rancho Santa Fe, Del Mar, Olivenhain, Del Sur, and La Jolla, should look for replacement windows with slim frames and clean sight lines. Patio doors are also common additions to these homes, allowing homeowners take advantage of the coastal breezes and views.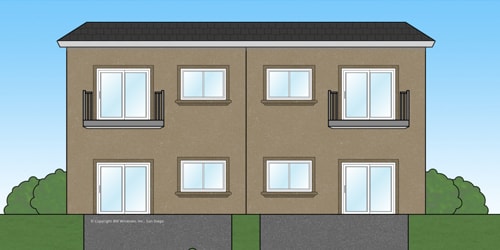 Condominium
Condo complexes often have homeowners associations (HOAs) that dictate what types of replacement windows are allowed in homes within the complex. Typically, new windows must closely resemble the windows that are currently installed in the condo. Consult your HOA or your HOA's architectural guidelines before selecting replacement windows and doors for your condo.