Frequently Asked Questions » Do you install replacement windows in multi-family units in San Diego?
Do you install replacement windows in multi-family units in San Diego?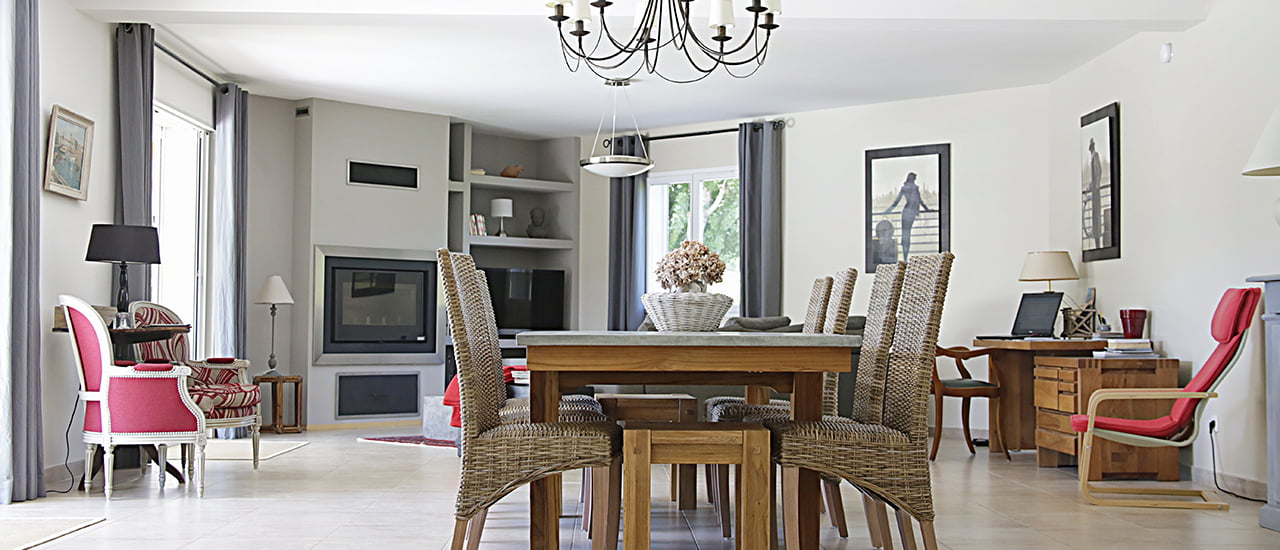 Yes! At BM Windows we don't just install windows in single family homes; we also work with owners and managers of multi-family buildings, such as small apartment complexes, duplexes, and triplexes. We are happy to give you a quote on installing windows for your entire multi-family unit or for certain units within your building.
We are able to complete window installations on any building in San Diego up to three stories tall, as long as it uses residential windows (as opposed to commercial windows). We welcome the opportunity to connect with building owners and property managers interested in updating their buildings with replacement windows and patio doors.
Here are some of the reasons to consider upgrading your multi-family unit with new windows and patio doors from BM Windows:
Improve Curb Appeal with Replacement Windows
Replacement windows can make a huge difference in the curb appeal of your building. They can give an older building a fresh, updated look, making it more appealing to potential tenants, as well as to your current tenants. When you choose the right style of windows, they will look like they were always a part of the building. You've probably seen buildings with new windows that stick out like a sore thumb. This doesn't have to be the case! When you work with BM Windows for replacement windows, we'll help you select the right windows for the style of your building.
Improve Energy Efficiency
Energy-efficient windows can greatly improve the comfort level of your tenants. Their units will stay cooler in the summer and warmer in the winter, allowing them to use their heating and cooling systems less frequently. Your tenants will appreciate the energy savings, and you will benefit in that your air conditioning and heating units will be used less frequently, extending their lives.
Better Sound Suppression
If your building is located on a busy street or near the airport, new windows can help block out much of the unwanted outside noise, which can be a great feature to point out to potential tenants. New windows, especially ones with an upgraded sound suppression package, can make a noticeable difference in the amount of outside noise that comes into the units when compared to older single pane windows.
Features for Multi-Family Units
All of our replacement windows are made to order, so they'll fit perfectly in the spaces of your existing windows and doors. And because they are custom, you can order them with only the features you need, and none of the ones you don't. That being said, all of the windows we sell are extremely durable, made with high-quality vinyl frames that need virtually zero maintenance. They also come standard with durable locking mechanisms for the safety of your tenants and your property. At your consultation, we can go over all of the available options with you, so you get the windows and patio doors that are perfect for your specific units.
Affordable Window and Door Options
Unless you have a very high-end building, you probably aren't looking for the most expensive replacement windows on the market. At BM Windows, we have you covered with affordable options that are still high-quality. You don't have to settle for cheap, poorly made windows to stay within your budget. There are windows out there made by reputable manufacturers that come at a great price point.
Professional Installation by Experienced Installers
When it comes time to install your new windows, our installation team works very efficiently and does the job in a timely manner, so there is a limited amount of disruption to your tenants. We shouldn't ever need more than one day in any individual unit. Our installers also clean up after themselves when they finish and take care to not damage walls, floors, or furnishings. At BM Windows, we do our best to make the entire process as easy as possible for you and your tenants.
If you are the owner or property manager of a multi-family unit in San Diego, we'd love to talk with you. We can often secure preferred pricing from our replacement window manufacturers for large orders, such as orders for multi-family buildings. Contact us to schedule a time for one of our team members to meet you at your property to discuss all of the options. We look forward to hearing from you!