Grids (also called grilles or muntins) are decorative strips of material that visually divide the window glass into smaller panes of glass. They are designed to give homes a more traditional look by imitating the design of historic windows, which actually had smaller panes of glass held together by a wooden grid frame.
The grids in our vinyl replacement windows are placed in between the dual panes of glass for easy cleaning.
Replacement Window and Door Grid Styles and Sizes
Grids come in either flat or sculptured options. Sculptured grids offer added dimension and more realistically mimic the appearance of historic windows. The grid style and size options offered by BM Windows are:
5/8" Flat
5/8" Sculptured
1" Sculptured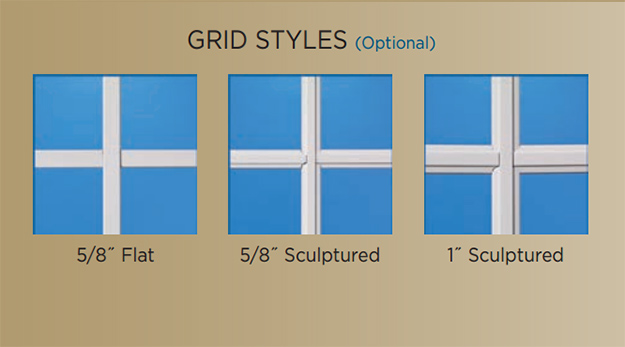 ---
Replacement Window and Door Grid Patterns
Adding a grid pattern to your replacement windows and doors is a great way to add some character to your San Diego home. We offer the following grid pattern options:
Colonial
Perimeter
Queen Anne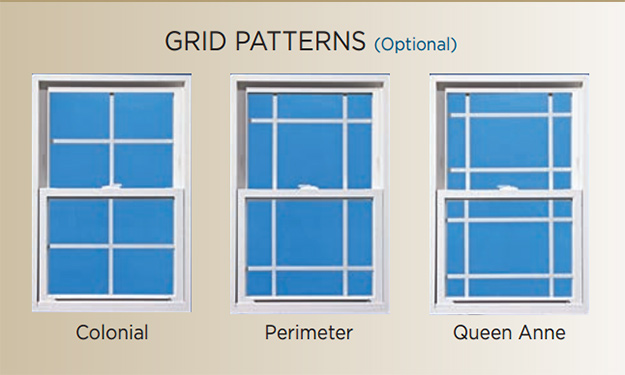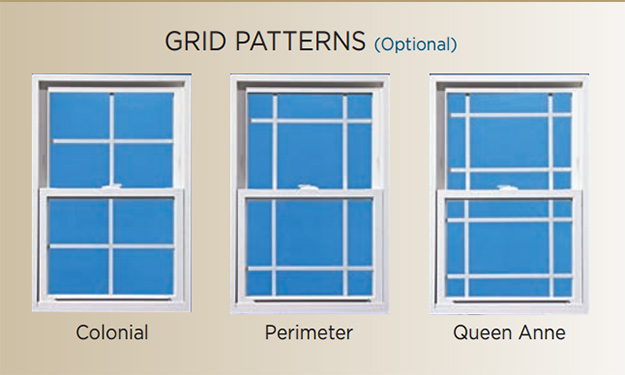 Ask your BM Windows representative to help you choose the grid style, pattern and size that will best complement your home's aesthetic, as well as the size and style of replacement window or door you choose.