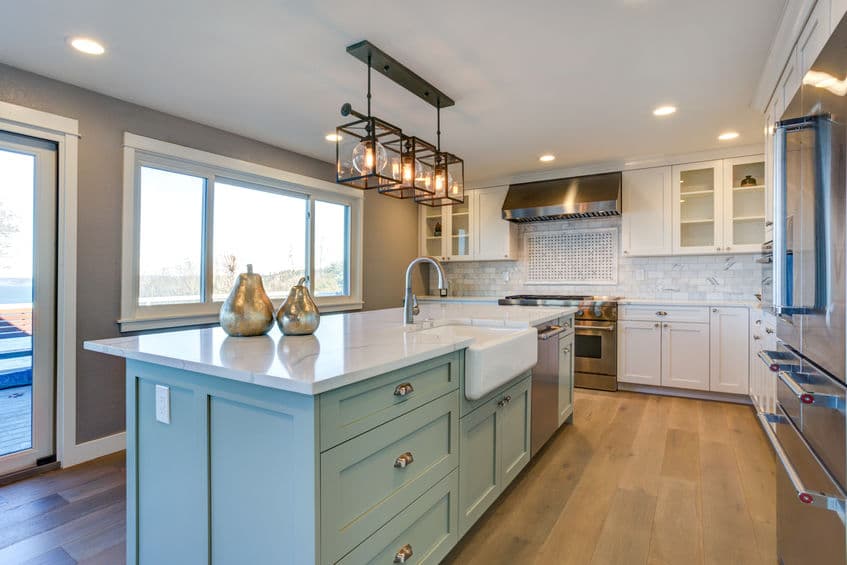 Being in the replacement window industry and speaking the language of windows every day, we sometimes forget that the average homeowner doesn't know all of the terminology associated with windows. Words and phrases that are second nature to us, like sidelites, low-e, glazing systems, or U-factor may be completely unfamiliar to most people looking at new windows for the first time in their lives.
We don't expect our customers to understand everything there is to know about replacement windows—that's our job—but there are certain things that are good to understand before you start the process of purchasing new windows for your home. One of the things that is good to understand are the different types of windows.
Most of the names of windows are pretty self-explanatory. A picture window is a window with a single pane of glass that has no moving parts. It's like a giant canvas, and your view of the outdoors is the picture. The names of other types of windows are not as easily discernible if you aren't familiar with window terminology. One example of this is the 3-lite slider.
What Is a Lite?
Simply put, a "lite" is an individual pane of glass. A lite can refer to a pane of glass in a window or a patio door. Every lite in a window unit has its own separate frame, and it's a way to divide a large window or patio door into smaller sections. So, a 3-lite slider is a window, usually a larger than average-sized window, that is divided into three sections, or lites.
How Do 3-Lite Sliders Work?
The operation of a 3-lite slider is pretty simple. The two outside lites are operable panels, meaning they are able to open and close, and the center lite is stationary. The operable lites open toward the center of the window unit, overlapping the fixed center lite. If you're more of a visual learner, you can see an illustration of how these windows work on our 3-lite slider product page.
In addition, a 3-lite slider will have screens behind the operable panels, so you can open them to gain fresh air in your home, while keeping out the bugs. However, the larger center lite won't have a screen behind it, so you'll still get a clear view of the outdoors.
In What Types of Rooms Do 3-Lite Sliders Work Best?
3-lite sliders work best in larger rooms, like living rooms or master bedrooms, since they take up a good amount of wall space. Typically, at our San Diego replacement window company, we find ourselves replacing older 3-lite sliders with newer ones. We also replace large picture windows with 3-lite sliders of the same overall size for homeowners who want more available ventilation in a room.
If you currently have older 3-lite sliders with aluminum frames anywhere in your house and find them a source of frustration because they are difficult to open and close, rest assured that the 3-lite sliders we sell at BM Windows are very easy to operate. They slide smoothly from side to side, and as long as you keep the tracks free from debris, they will continue to do so for many, many years.
If you are interested in replacement windows of any style for your San Diego home, contact us at BM Windows. We would be happy to help you select the best types of windows and doors for your home and give you a great price on high-quality, energy-efficient products.